Have you seen the Jerry Seinfeld produced TV show the Marriage Ref where celebs judge between differing perspectives of a husband and wife and decide who is right?
It's pretty good entertainment I suppose, though not the best way to resolve marriage conflict.
However, in marriage preparation, "solving" other couple's arguments and differences can be a fun way to learn about each other's perspectives in solving marriage problems.
How a person solves problems can come from how they saw their parents solve problems, or often has much to do with whether they have a male brain or female brain.
The Exercise:
You are the marriage ref! What would you say to these couples to help them resolve their problems? And these are real marriage arguments of couples I have worked with.
She likes her family to drop in anytime to visit. He thinks it's rude and inconsiderate for them to do so.

He bought a new truck without talking to her about it. She's upset because they are having trouble paying for their bills.

She's ready to have a baby. He says it's still too soon.

He likes to go to some of the old hang-outs with his buddies but she's uncomfortable with the environment.

Think of other couples you know of at work, in the family, etc. and problems they have had and how you would solve them.
Resources: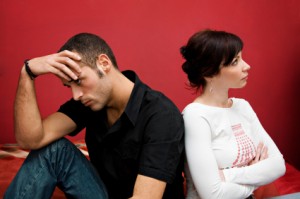 There's an interesting looking book I came across in putting this exercise together. Though I haven't read it yet, it looks promising and might be a resource you want to explore.
The book title is The Seven Conflicts: Resolving the Most Common Disagreements in Marriage.
The basic thesis of the book is that there are 7 hidden issues that lie behind the most common marriage arguments.
For example, underlying marriage arguments about money is the need for security. Maybe he spends money now for fun, but she's thinking down the road to retirement.
This is a book that can help a couple dig a little deeper to try to appreciate the values and perspectives of their partner – which can go a long way to helping them come to workable solutions.
And for the non-readers or chronically busy, there are chapter summaries that bring it all together in a short space.
Contribute to the Learning with Your Reply:
What about describing some real-couple problems and real-world solutions.