After months of wedding planning, your big day has finally arrived.  Well. . . almost.  There is a big day before the BIG DAY and that is the rehearsal.  And of course the underlying question for any important occasion is:
What should I wear?
The "Feel" You're Going For
In answer to the 'What should I wear' question, it all depends.  While the wedding dress is usually elegant, formal, and a one-timer -the outfit for a rehearsal dinner can be something quite the contrary.
In fact, if the above description fits a wedding dress, then it might be appropriate for the rehearsal attire to be more fun, trendy, and a definite 'you will see this ensemble again.'
However, a bride may feel the rehearsal dinner dress should be in the same vein as the wedding dress—elegant, beautiful, and an once-in-a-lifetime purchase.
A rehearsal dress certainly depends on the dinner location.  A country club soiree demands a more high fashion look.  A street length dress can fill the bill, but nothing says elegance like a long evening gown.
A bride may love the look of formal wear at the rehearsal dinner and it may be the perfect fit for an evening at the country club, a sophisticated restaurant or hotel.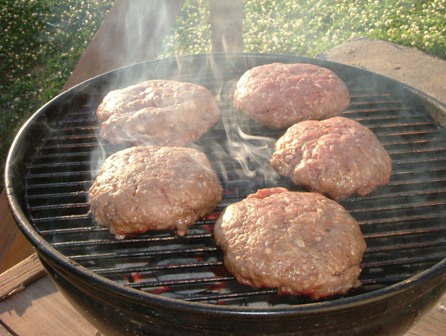 Many rehearsal dinners have become quite relaxed, so much more than the wedding reception.  Dinner poolside or a backyard barbecue is a great way for the group to enjoy an all-American meal (grilled hamburgers, maybe) and share a story or two about the bride and groom.
With this in mind, brides are looking for the rehearsal dinner to be an occasion where the wedding party can let loose, relax, and be comfortable before the day of.
The Sundress
A relaxed atmosphere demands an ensemble that reflects the fun of the occasion.
The ever-popular sundress works perfectly for an evening of unwinding and fun.
This outfit is also quite versatile in that it can be dressed up with a jacket, sweater, or shawl.  The bride may prefer beautiful bare shoulders for a hot summer night.
For the girl that might not like this look, straps can be bold or the barely there spaghetti straps.
Sundresses offer so much variety.  They are cool and colorful and look great on many body types.  However, if a girl prefers something in keeping with her wedding dress, she can opt for an all-white number.  Whatever she may choose, she will not only look stunning, but she will feel cool, calm, and comfortable at her rehearsal dinner.
Jeans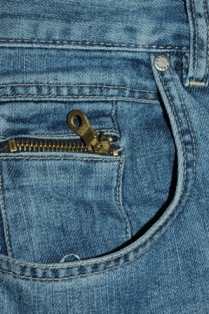 There are those who believe the rehearsal dinner should be in stark contrast to the wedding and reception.  It is just a good time with no demands on dress.  But a bride might consider the fact, all eyes will be on her and her groom.  So in keeping with the "do your own thing" theme, a great looking pair of jeans fits right in.
Jeans are sporty and stylish.  They can be paired with a tailored shirt for a more sophisticated look.
If a bride doesn't want to look so perfectly put together, nothing says spontaneous and fun like a sleeveless tee or pullover knit.  The combinations are endless for a bride with a sense of style and imagination.
A bride can choose the perfect outfit for her wedding rehearsal dinner.  Resources abound to help her look and feel her best on this special day before her wedding.  She may opt for much more formal attire or make it a casual affair with a sundress or jeans.  Whatever her choice, it should be something that reflects the happiness of the occasion.