Alright, the article title is a big claim, but I really do want this to be the best little guide to finding the perfect venue for your wedding in Nashville.
You will find ideas for a place for your wedding you would not have found otherwise.
This guide won't give you the cost details since that changes with venues from time to time and wouldn't be possible to keep up with here.
But it will give you a comprehensive run down of venues. And it is written by someone who has personally visited nearly everyone one of these sites. Click on images and most of them will be larger.
Most of these sites also are Nashville wedding reception sites but there are some exceptions. That is, some would be ceremony-site only venues.
Some Nashville Wedding Venues Managed by Their Owners

Historic Cedarwood
http://www.cedarwoodweddings.com/
Cedarwood is a beautiful country setting for weddings and is only minutes from Nashville. It is one of my top favorite places to go. They now have several options to choose from for the ceremony and reception set-ups from gardens, to a barn, to a hillside. I can't wait to see what the future holds. They've recently purchased several additional acres of land beside them to expand the options. It includes a small lake which makes a nice setting for photographs.
Spring Haven Mansion
http://www.springhavenmansion.com/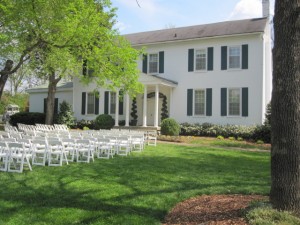 Spring Haven is run by a husband and wife team who happen to be good friends. But without bias I can highly recommend this location. I find myself staring at the cedar trees planted by Andrew Jackson at this Hendersonville area historic home. One plus at Springhaven is that the husband is a professional photographer so you can do an all-in-one-package set up if you wish. However, you don't have to use him as your photographer if you have someone else in mind.
CJ's Off the Square
http://www.cjsoffthesquare.com/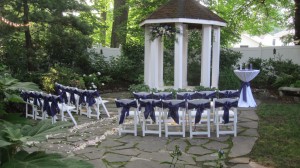 Located steps from beautiful downtown Franklin, Tennessee, CJ's might best be described as a garden wedding venue.  The garden with gazebo is the usual site for weddings. You might also call CJ's a miniature art gallery, as inside the home there are a number of paintings adorning the walls. I know the ladies personally at CJ's and they work hard to make each wedding uniquely what the couple wants. They also are pros in the wedding invitation business if you need help there.
Front Porch Farms
http://frontporchfarmstn.com/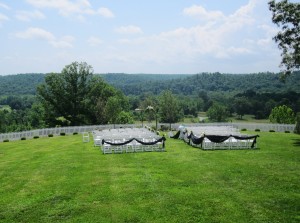 This is one of the most picture-perfect Tennessee wedding locations I have seen. It is out in the country but not really that far a drive out of Nashville via Briley Parkway and Highway 12 toward Ashland City. And this is another husband and wife run business. Front Porch Farms sits atop a high hill overlooking the beautiful rolling hills and valleys that surround Nashville. Kathy and her crew go all out perfecting the decorations, and if you choose the pecan pie for your reception please save me a piece.
Blackhaven Gardens
http://blackhavenweddinggardens.com/
This site is located just off Highway 109 about halfway between the I-40 exit and Gallatin, TN. And I was just out there for the wedding pictured above, and they have completed the four lane from the Interstate to Lebanon making it much easier to get there. The owner told me that she worked for years building her garden before opening it as a place for couples to wed. She added a nice modern facility for the receptions and as a back up ceremony site. The gardens and gazebo do make for a scenic wedding locale and the property sits adjacent to a lake. What new? The owner has set up another garden area with a row of white pillars which makes for good photos.
Riverwood Mansion
http://www.riverwoodmansion.com/
Looking for an east Nashville wedding venue? Riverwood is a historical mansion and is one of Nashville best wedding sites. Most of the weddings take place in the garden beside the mansion, though there is a beautiful Pavilion behind the mansion where ceremonies can take place in case of rain, and also where the reception is typically held. The staff at Riverwood make planning and having a wedding about as carefree as it can get.
Southall Eden
http://www.southalleden.com/
If you are familiar with the Leiper's Fork area, then you'll have a good idea how beautiful Southall Eden is. Situated about halfway between Franklin and Leiper's Fork, this is another country-setting "home" along with an impressive red barn. I've taken part in ceremonies held on the front lawn as well as on the hillside under a big tree. Receptions take place in the barn or behind the home. They don't like to cram their schedule with weddings at Southall, so if you are interested in it, you should contact them a.s.a.p.
The Timothy Demonbruen House
http://tdhouse.com/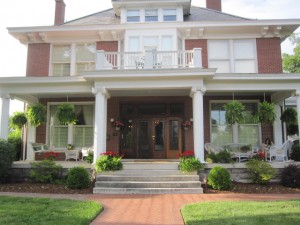 The Demonbruen House is one of several stylish refurbished older homes in a south Nashville neighborhood. Weddings take place out on the front lawn as well as inside. Receptions are inside along with an outside back area that can be opened up for guests to mingle. Valet parking is always available making it easy for guests to drive right up to the front of the home. What I like best? Sitting on the front porch in the swing imaging that I live there.
The Hancock House
http://www.bbonline.com/tn/hancock/
The Hancock House is run and operated by, well, the Hancocks. Very nice people who cook up for their bed and breakfast guests one of the best breakfasts anywhere. This log cabin style bed & breakfast is located to the south side of Gallatin on the Nashville Highway. Weddings can take place inside, as well as in a very private garden area behind the home.
The Rawlings
http://www.therawlings.net/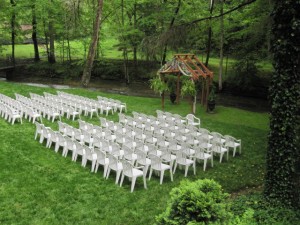 This venue is near Joelton out in the country. I've been told that many years ago there was a popular swimming pool out there. Today there is a restaurant visited by many celebs as seen from autographed photos on the walls. Mrs. Rawlings is a get it done kind of person who brings everything together for a wedding. The ceremonies take place inside the large restaurant or weather permitting, in the "yard" filled with large trees – and the best of all, a beautiful brook that flows just behind the wedding arch.
Wedding Chapels in Nashville Tennessee
Skinner Chapel
http://www.scarrittbennett.org/
Skinner is actually a small chapel that's part of the larger Scarritt-Bennett campus in the Vanderbilt area. While many are familiar with the larger Wightman Chapel, not many know about Skinner. It sits right next to the larger chapel, and for small, intimate weddings, it is ideal. At last check, you can rent the chapel for three hours for $300. I have to say for the quality of the location, that price is hard to beat. It may be just what you are looking for. When you call, you'll get Sally and you won't find a nicer person to work with.
Find more pictures and information about Skinner Chapel here.
Nashville Garden Weddings
Cheekwood Botanical Gardens
http://www.cheekwood.org/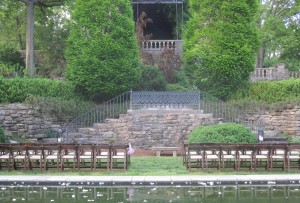 Cheekwood is many gardens. Two of the most frequently gardens for weddings are Will's Perennial Garden and the Japanese Garden. The Will's Garden sits just below one side of the Cheek Mansion and overlooks as a cascading creek below. The Japanese Garden seems to have grown in popularity over the years partly because it is one of the most private and secluded gardens. The area pictured above is to one side of the house in front of the reflection pool.
Blackhaven Gardens near Lebanon
CJ's Off the Square in Franklin
Nashville Hotels

Opryland Hotel
http://www.gaylordhotels.com/gaylord-opryland/
Yes, the Nashville flood is history now, and Opryland Hotel is back bigger and better than ever. There are several spots for weddings at the hotel including the Delta Pavilion and the Lion's Head. They also have new packages to accommodate couples who are eloping who love the hotel but just want something simple with only themselves or maybe a few guests. The small gazebo in the Garden Conservatory is the location for many of these weddings. Getting married at Opryland Hotel is like having an outdoor wedding without any of the disadvantages of being outside.
Union Station Hotel
http://www.unionstationhotelnashville.com/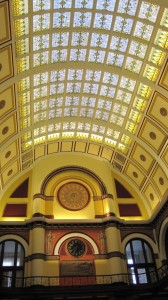 I remember the Union Station when it was the train station in Nashville. Good thing they didn't tear it down as threatened at one time. The hotel has undergone massive renovations and is now a crown jewel for Nashville. Like many sites, Union Station has a number of options for set-ups of weddings and receptions. While weddings used to take place even within the hotel lobby, I haven't seen one of those in a while. But there are rooms adjacent to the lobby which are grand in themselves, and of course wedding photos can be taken in the lobby that has to be seen in person to appreciate.
Hermitage Hotel
http://www.thehermitagehotel.com/
This Nashville downtown hotel also has a rich history with a guest list that includes presidents past and present, as well as celebrities of all types of yesterday and today. It too went through a refurbishing a few years ago, and is an incredible place to see. Recently, I saw that the Hermitage Hotel was listed as the 6th best hotel in the country! And you may have heard that the hotel also received a top award for its men's restroom! It's pretty funny seeing the number of women who come to the hotel and ask if they see the men's restroom.
Other Nashville Hotels for Weddings:
Of course, there are dozens of hotels around Nashville where weddings are and can be held. A few that come to mind include Lowes Vanderbilt, Embassy Suites (various locations), the downtown Nashville Double Tree, the downtown Hilton, and the Music City Sheraton. You get the idea. If you see a hotel you like and it's convenient for your wedding, give them call and see what they have to offer.
Nashville Churches
West End Church of Christ
http://www.westendcoc.org/
This is a large church building that many couples like due to it's architecture, and the convenience of the location. The building is on West End Avenue right off of I-40. Its location makes it easy for guests to find and there are dozens of Nashville reception sites within minutes of the church.
King's Chapel in Franklin Tennessee
http://kingschapellife.com/
I haven't been to King's Chapel yet, but thought I'd go ahead and list it for couples looking around Franklin, Tennessee for a chapel. It is an older church that has undergone some renovations that make it look like a nice choice.
You can download here a comprehensive list of churches around Nashville that allow non-member weddings. Note: this list was put together a few years back by some wedding planners in Nashville. I can't guarantee that all these churches still allow nonmember weddings.
Another option if you want a church wedding, is just to drive around your area and look for old church buildings that appeal to you. Find the number and give them a call. It's likely these churches aren't "booked up" and may be just right for you. Here's one example just outside of Nashville: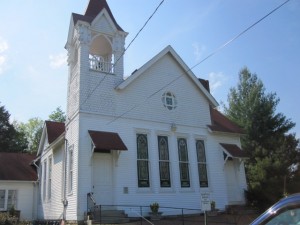 Very Affordable Nashville Wedding Venues

Those looking for cheap Nashville wedding locations, often find what they are looking for in a park. The first 3 listed below fall into that category.
Note: There are plenty more parks to choose from. For a list of 23 middle Tennessee parks, visit: http://www.tn.gov/environment/parks/findapark/
Cool Springs House at Crockett Park in Brentwood Tennessee
https://brentwood-tn.org/
Some couples get married inside the Cool Springs House, while others choose to have the ceremony on the front porch, and even more often in front of the barn to the side of the house. While it's a little cheaper for residents of Williamson County to rent the facility, still it's only a few hundred dollars for anyone to rent it.
Centennial Park and the Sunken Garden
http://www.nashville.gov/parks/
This park is home to Nashville's replica of the Greek Parthenon. Most weddings take place in the Sunken Garden which is located to the back side of the Parthenon and next to the lake. Couples can reserve this area for a small fee. There's also a covered pavilion right across the street that can be used for a reception. On the other hand, couples eloping to Nashville often just arrange to meet their officiant at the garden and have a brief ceremony. Of course, if someone else has reserved the sunken garden for that same time, the couple moves to another part of the park like the Rose Arbor or the steps of the Parthenon to exchange their vows.
Note: Don't confuse Centennial Park with the Bicentennial Mall. The Bicentennial Mall is located near the base of the Nashville state capital building and next to the Nashville Farmer's Market. It is yet another option for weddings though that contains some of the few belle towers of their kind that exist in the country.
Montgomery Bell Park Chapel near Dickson, TN
http://www.tn.gov/environment/parks/MontgomeryBell/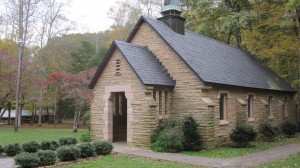 This park is about a 40 minute drive from Nashville, but within the park is a quaint little rock chapel nestled among the trees. While there is no heat or air in the building, there is electricity so that fans or even heaters can be brought in if some temperature adjustment is needed. But especially for fall and spring weddings, it's a nice and inexpensive option.
Owen Chapel Church in Brentwood
The Owen Chapel church of Christ sits near the intersection of Franklin Road and Concord Road. The church building itself is a historical church – so far back that there were separate entrance doors for the men and the women.
And once inside, there is still a divider down the middle of the pews that separated the men and women. The church doesn't have a place for wedding receptions, but given its close proximity to Brentwood and Franklin, there are lots of nearby choices.
Find more pictures and information about Owen Chapel here.
Private Homes
Are you parents up to hosting your wedding at their home? What about yours? Got generous friends who would love to open up their home?
Unique Wedding Locations in Nashville
The Shelby Street Pedestrian Bridge
Nice view from the bridge of downtown Nashville, Titans Stadium and of course the river.
Sports Venues
I've taken part in weddings at a Titans game and Preds game.
Perfect for sport nuts – I mean fans!
Nashville Restaurants
Got a favorite restaurant? Thought it would be nice to combine your restaurant reception site with your ceremony?
You just might be in luck as many restaurants are able to cater to both. If you don't know for sure about your favorite restaurant, give them a call.You might be their first! Some restaurants where I know weddings take place include:
Maggianos Italian restaurant on West End
Mere Bulles in Brentwood
Loveless Café (the Loveless Barn)
Valentino's on West End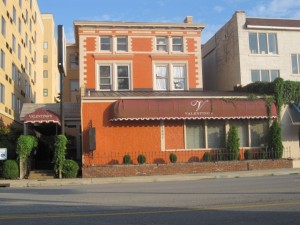 Puckett's Grocery in Franklin
http://www.puckettsgrocery.com/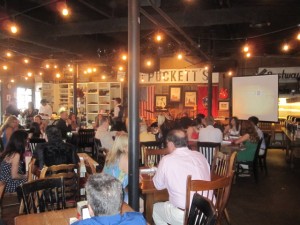 Nashville Golf Courses
http://www.golflink.com/golf-courses/city.aspx?dest=Nashville+TN
Gaylord Springs Springhouse Golf Club is the Opryland golf course and the Hermitage Golf Course is another commonly chosen location for golf course weddings.
General Jackson Showboat
http://www.generaljackson.com/
Get married while you take a boat ride down the river. Or have the ceremony on ship before leaving doc, and enjoy the cruise.
Really people get married in all kinds of places and its open to the couple's imagination. I've been a part of weddings lake side, in apartment clubhouses, the governor's mansion, at Bottom View Farms, E/Spaces in Belle Meade, and too many other places to even remember them all!
Party Venues in Nashville
Cannery Ballroom
http://www.mercylounge.com/
An ole cannery factory turned event center.
aVenue
http://www.nashvilleeventspace.com/
The aVenue is on 3rd Avenue in downtown Nashville. The Nashville Event Space company manages this venue along with others including CellarOne and the Market Street  Emporium.
The Aerial
http://aerialnashville.com/
From this rooftop wedding location you've got great views of the Ryman, the Batman building and Broadway down below.
One Eleven
http://www.oneeleven.com/
There is also amply space inside for weddings and receptions, but this wedding obviously was held outside on the rooftop. Great view of downtown from the river end of Broadway. As with most of these rooftop weddings, it's a good idea to have a microphone so guests can hear. There is some street noise, but that's just the atmosphere that a lot of couples love.
Nashville Wedding Sites by Areas:
Franklin / Brentwood / Spring Hill Areas:
CJ's Off the Square
Southall Eden
Cool Springs House at Crockett Park
The Red House
http://www.ourredhouse.com/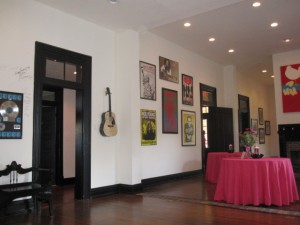 Very near the Franklin square and perfect for music lovers. Collections of rock n roll music line the walls throughout the house. Guess what color the house is?
Carnton Plantation
http://www.carnton.org/
A premier Civil War site. One nice thing about this location is that your guests can take a tour of the house between the ceremony and reception. Ceremonies often take place in front of the Osage Orange tree, or as it is also called The Witness Tree since it witness Civil War battles. Much nicer now that it witnesses weddings.
The Factory
http://www.factoryatfranklin.com/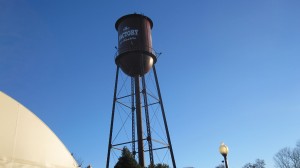 Aptly named, an old factory now turned into a mall of sorts of trendy and unique shops. You've got several options for ceremony and reception set-ups including the Jamison Hall, the Commons Area, and the Heritage Room.
Rippavilla Plantation in Spring Hill
http://www.rippavilla.org/
Another Civil War mansion out next to where they do the walk-through corn maze every year in the fall.
Union Hall at Spring Hill
http://www.uawlocal1853.org/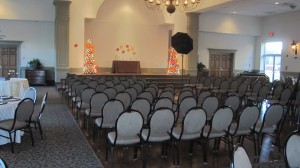 The UAW hall with an extra large room for ceremonies plus reception.
Lillie Belle's
http://lilliebelles.net/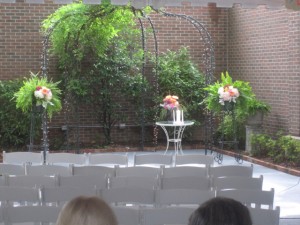 Another downtown Franklin site that's a tea house and wedding venue in one. There's a canopy covered area out back where the ceremonies and receptions are set up.
Murfreesboro / Smyrna Areas:

Cannonsburg Village
http://www.murfreesborotn.gov/default.aspx?ekmenu=126&id=3036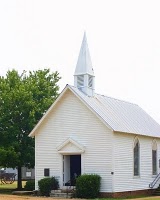 Nice little chapel that's part of a pioneer village. Covers for Little House on the Prairie books were shot here.
Legacy Farms
http://www.legacyfarmstn.com/
This expansive venue is found about halfway between Lebanon and Murfreesboro on the main highway. This used to be Cedarvine Manor, but now has changed owners and of course names. Legacy Farms is another of those places that has several ceremony and reception choices. Update: I just officiated my first wedding at Legacy Farms. Very nice! Owned and operated by a husband and wife.
Sam Davis Home
http://www.samdavishome.org/
Find this historic site in Smyrna. Poor Sam Davis was hung for being a spy though he claimed to be only a courier. Most ceremonies take place in front of the Sam Davis home, and it's common to see a tent set up near the new museum for receptions. There's a lot for guests to look at over the grounds including several cabins, a creek, a modern museum, lots of old trees – oak, maple, walnut, magnolia, and the surrounding cotton fields give you that good ole time feelin'.
Smyrna Town Centre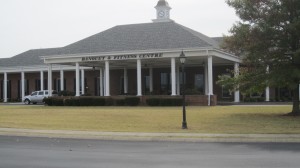 http://www.townofsmyrna.org/towncentre/
The town centre in Smyrna is right across from the airport. It has large rooms on either side of the facility and plenty of space for a good size wedding/reception.
Carriage Lane Inn
http://www.carriagelaneinn.com/
Carriage Lane is a bed and breakfast. There's room indoors for a wedding and reception, but there's also a nice private area for an outdoor wedding along with gazebo.
Gateway Island
http://www.murfreesborotn.gov/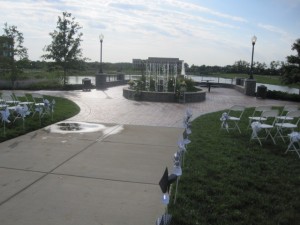 This is off of Medical Center Parkway, and offers a large gazebo and a smaller modern facility with restrooms and space for a small reception. Oh, yes there's water, fountains and lots of ducks.

Mt. Juilet / Lebanon Area:

The Wild Turkey Ranch
http://www.wildturkeyranch.com/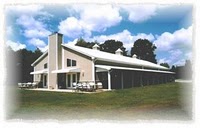 Like horses, barns and getting out somewhere nice and quiet? This could be your perfect choice. The "barn" is large enough for most weddings and receptions. You can also choose to have your ceremony take place within the coral out back. Lots of space here too – fifty acres in all.
Cedars of Lebanon State Park
http://www.tn.gov/environment/parks/Cedars/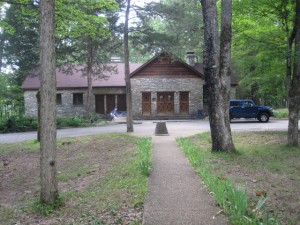 Impressive lodge with large fireplace for the wedding/reception, and there's a large area out back for the ceremony.
Blackhaven Gardens

Hendersonville / Gallatin Area:

Spring Haven Mansion
The Hancock House
Rock Castle
http://www.historicrockcastle.com/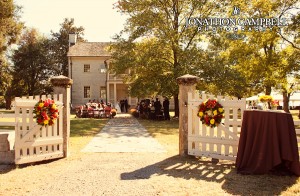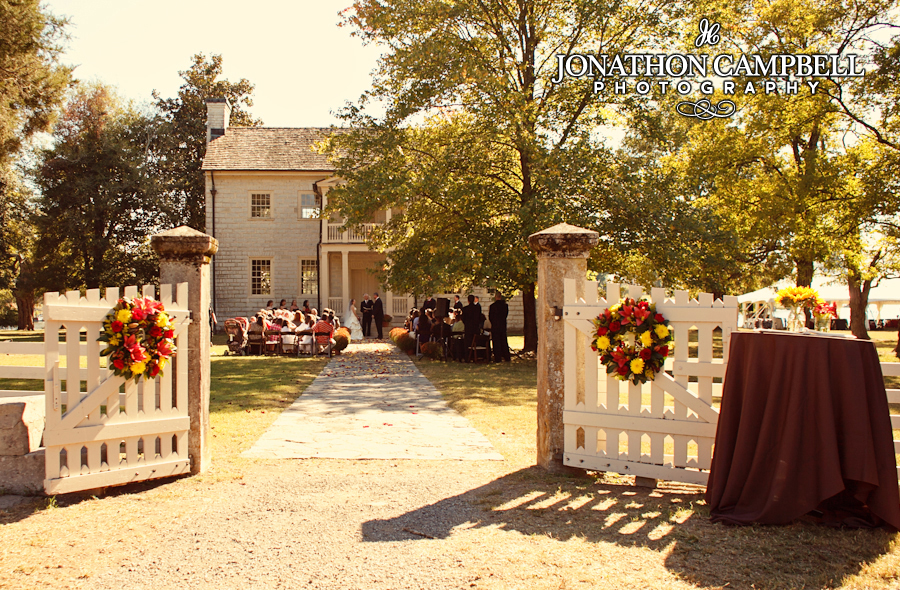 Maybe you saw the Miranda Lambert video made at Rock Castle. I've seen wedding ceremonies take place in front of the "rock castle" or behind and beside the home with a view of the lake.
The Baber House
http://www.thebaberhouse.com/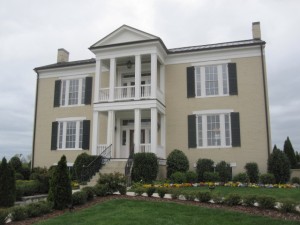 This house was built in 1856 and is in immaculate condition. There's an enclosed courtyard next to the house where ceremonies are often held.
The Blue Grass Country Club
http://www.clubcorp.com/Clubs/Bluegrass-Yacht-Country-Club
From one of the rooms used for ceremonies, there is a good view of the golf course along with an open air patio just off to the right. There is also a very large room that can be used for big weddings.

Nashville Area:
Nashville City Club
http://www.nashvillecity.com/
Smack downtown, and 20 floors up, you get a great view of the city. Time your ceremony just right, and your guests can see the sun set behind you through the large glass windows. Weddings at NCC are very elegant.
Houston Station
http://www.eventsnashville.net/houston/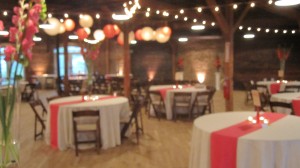 If you like hardwood floors and exposed brick, you'll find lots of it at Houston Station. And you won't be crammed in – there's plenty of floor space and room to spread out.
Wightman Chapel at Scarritt-Bennett
http://www.scarrittbennett.org/
What a grand church Wightman Chapel is on the beautiful grounds of the Scarritt-Bennett Center. This is one of those places that books up fast and can be hard to get. And when the organ music is used, it's so powerful that it makes the hair stand up on the back of my neck.
Country Music Hall of Fame
http://countrymusichalloffame.org/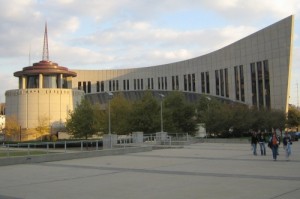 There's the rotunda, the theater, the expansive lobby, and even an area in front of the museum for your ceremony and reception choices.
Schermerhorn Symphony Center
http://www.nashvillesymphony.org/
Schermerhorn is catching on as a wedding venue choice for Nashville couples. I believe the reception set up I saw at a wedding there was one of the most beautiful I've ever seen.
The Frist Center
http://fristcenter.org/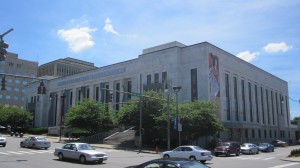 Crazy for art? Or just love great architecture? I think I spend more time looking at the building when at the Frist than I do the art. Certainly, this is a classy choice for weddings.
Belle Meade Plantation
http://www.bellemeadeplantation.com/
This is a good selection for history and horse lovers. The Carriage House is quite unique for receptions and the garden behind the mansion is surrounded by large trees with an impressive long walk way for the bride's entrance.
Marathon Village
http://marathonvillage.com/
This used to be a car factory, and it's another of those structures with exposed bricks that is very popular now. The large room for weddings and receptions has a good view of the Nashville skyline.
Traveller's Rest and Plantation
http://www.travellersrestplantation.org/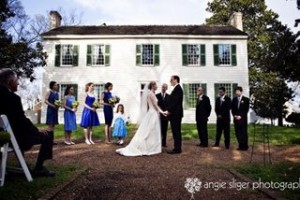 This two hundred and ten year old plantation is just to the south side of Nashville a short jump off I-65. Get married in front of the home, in a garden to the side, or in modern building toward the back of the property.
Belmont Mansion
http://belmontmansion.com/
The mansion is part of and on the campus of Belmont University. Most ceremonies are inside the mansion but can take place on the front steps as well.
The Hermitage – Home of President Andrew Jackson
http://www.thehermitage.com/
How about a wedding in Rachel's Chapel, the little church that President Jackson built for his wife? There's also a springhouse on the property used for weddings, as well as the Tulip Grove Mansion.
Noah Liff Opera Center
http://www.noahliffoperacenter.com/
The Loveless Barn
http://www.lovelessbarn.com/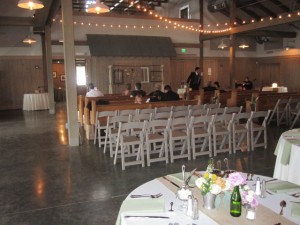 Loveless is not far from my home and I drive by it often. The restaurant is always busy! With the addition of the event barn behind the restaurant, Loveless is a good choice for your wedding if you want your guests to enjoy some good home town cookin.' How does a biscuit bar sound to you?
Ellington Agriculture Center Iris Garden
http://www.tn.gov/agriculture/general/agcenter.shtml
This is out to the southeast side of Nashville. The iris garden is at the base of a large hill that opens into a wide field. Toward one end is a large gazebo where weddings take place.
Fantasy Hall
http://www.fantasyhallnashville.com/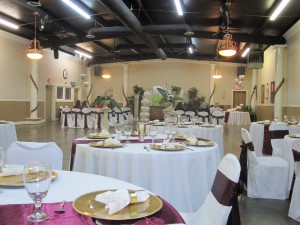 Two Rivers Mansion
http://www.nashville.gov/parks/historic/tworiversmansion.asp
This mansion dates back to 1859. It's operated by the parks department and is found off McGavock Pike in the Opryland area.
Buchannan Log House
http://www.buchananloghouse.com/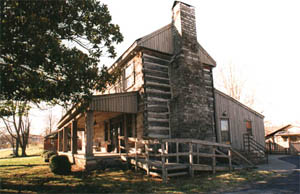 The Buchanan Log House is in the Donelson area off Elm Hill Pike. Most weddings take place behind the house but there is room inside too.
The Nashville Zoo
http://www.nashvillezoo.org/events/wedding
Wedding at the zoo? Yes, there are some really nice options. The Croft Historic House on the grounds of the zoo makes an elegant choice, but there are several other packages for something unique and exotic.

Fontanel Mansion
http://www.fontanelmansion.com/

The home of Barbara Mandrel, now turned into a farmhouse restaurant, museum, entertainment and event center. I haven't been out there yet (near Joelton) but it looks impressive.
W.O. Smith Music School
http://wosmith.com/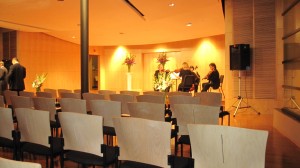 This is one of those easily overlooked places, but is a nice modern building just about a mile from the middle of downtown Nashville.
Historic Cedarwood
Riverwood Mansion
The Timothy Demonbruen House
Cheekwood Botanical Gardens
Opryland Hotel
Historic Union Station Hotel
The Hermitage Hotel

Notes for further help to narrow your choices:

If you are using someone who does event planning in Nashville and they have a few years experience, you can get a wealth of information from them to narrow down your choices depending on the size and type of wedding you are wanting.
If you visit any of the major bridal shows in Nashville, you will find some of the main wedding venues with booths set up.
While it can be helpful to look for reviews of Nashville wedding venues, if you think a venue might work for you, there's nothing like scheduling a personal visit.