This section will seem very negative to some…and maybe it is.
But commitment is the key (or at least a big key) to a successful marriage.
It can only help to be sure a couple understands each other's views about commitment in marriage.
Here are some questions to get you started:
1. Under what circumstances could we imagine getting a divorce?
2. How are we going to guard ourselves from sexual unfaithfulness?
3. What happens when my individual needs aren't the same as yours?
4. Are we getting married for the right reasons?
5. Do we need to fine-tune our approaches to handling problems & handling money?
Below is what one husband wrote to his wife. See what you think.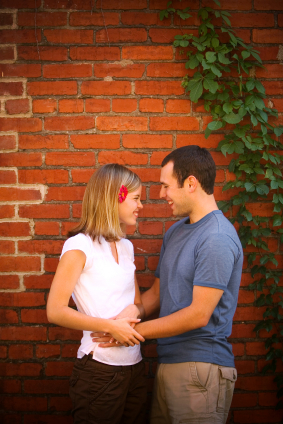 Maybe you'll want to write your own marriage commitment statements:
There is no other woman I long to be with other than you.
I will remain your life companion until one of our deaths dissolves our covenant.
I will try to grow in my ability to tend to your needs as a human being, as a woman, and as a Christian.
I will try to conduct myself in our marriage the way I imagine Christ would treat you if he were the one married to you.
I will control my desires to look at & fantasize about being with other women.
I will place your well-being above my career and above my recreation.
I will work to make you feel loved, since that is different from my loving you in the ways I prefer.
I will view our relationship as a resource to us both.
I will not perceive you as someone who exists to meet my needs but rather as someone who exists for me to serve.
"Marriage means a man and a woman looking deep into each other's eyes and saying,
'I will never leave you. Others may come and go in our life, but I never will – for any reason – ever. If you wrinkle, I'll love you. If you fail, I'll stay with you. If you get sick, I'll feed you, bathe you, sit up with you, anything except leave you. I will never leave you.'" -Landon Saunders