How did you learn to ride a bike?
You didn't do it through listening to a lecture on "how to ride a bike." Someone did give you some basic instruction & a little support – then you started trying – practicing until you learned how.
It took effort, and you got a few scrapes along the way, but you wouldn't describe it as "work" – learning this way was fun.
You were highly motivated from within to succeed – so excited about the benefits of success that you kept on until you could do it. And it was so much fun, you just kept on using your newly learned skills every day.
The same principles can hold for marriage preparation.
For a long time, I said to couples, "You've got to work at your marriage!" Their faces said it all: "I work all week on my job, and now you tell me I have to come home and work on my marriage?"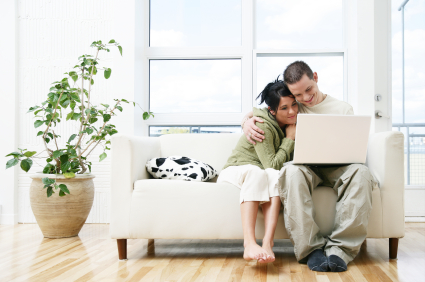 It's true that a relationship requires attention. That's what you're doing by taking this marriage course. It's true too that conflicts arise and have to be resolved. This course can help you with that too.
Persistence & overcoming challenges is part of making a marriage successful. (Please note: any couple who does not believe this should spend a lot of extra time talking about their expectations of marriage).
However, I've become convinced of some other things as well.
Marriage is supposed to be fun. If couples don't lose sight of that, and continue to enjoy themselves, many of the problems that might have come about simply won't. This is one places where the saying "an ounce of prevention is worth a pound of cure" is very true. A lot of people aren't going to continue to grow a relationship if it is all work and no play.
With these points in mind, this marriage course is designed on current learning theory – that is, how people learn best.
People learn when learning is self-directed and self-motivated.
People learn when they are actively involved in the learning process.
People learn when they are having fun.
This marriage preparation course incorporates all three elements.
"You can tell people what they need to know very fast. But, they will forget what you tell them even faster. People are more likely to understand what they figure out for themselves than what you figure out for them." (from intro to 101 Ways to Make Training Active, by Mel Silberman)
Going Beyond This Marriage Preparation Course
I do encourage couples to do as much as they can to prepare for marriage.
Other things you can do beyond this course include:
Face to face premarital counseling with a minister or licensed therapist
Attend marriage and marriage preparation seminars at a church or other location
Participate in a marriage mentoring program (many churches do these)
Read marriage books, listen to marriage tapes, etc. and discuss together
My online marriage preparation course can actually help you decide what next steps you need to take. For instance, if you decide to go for face to face counseling, this course will have helped you pin-point key areas for discussion.
No amount of marriage preparation will solve all your problems.

You don't know what they are until life comes at you.

But marriage preparation can reduce the number of unpleasant surprises.
So do as much as you can.
Best wishes to you as you prepare for your life together as husband and wife! –Ralph Griggs
p.s. My marriage preparation course has been called "the course that even guys love." I believe I have had as many or more guys come to me and tell me how much they enjoyed the course as the ladies!