A groom recently strongly recommend the video series by Andy Stanley on marriage. He especially recommended the first video below:
Also, below you'll find links to couple of extended videos by Dave and Ann Wilson. Dave is the teaching minister at a large community church outside of Detroit, and both he and his wife have served as chaplains to the Detroit Lions and their wives for 26 years.
Dave and Ann were married over 30 years ago, and have three sons. Their presentations are personal, honest, and entertaining. The principles are rooted in the bible, with real-life, practical ideas given to help any marriage.
This first video introduces the "rocks" to build a marriage on.
They talk about the number one need of husbands (not what you're thinking) and the number one need of wives.
You might especially enjoy Dave's musical illustration of the stages of their marriage, as well as their free all-inclusive 25th wedding anniversary trip.
Dave and Ann Wilson video on relationships here. (this link takes you to the Vimeo video sharing site)
The second video is about resolving conflict in a marriage.
The importance of this topic is stressed with the suggestion that whether or not a marriage will succeed depends on how the couple handles conflict.
Dave and Ann present 4 tendencies that husbands and wives have when it comes to conflict. Which are you?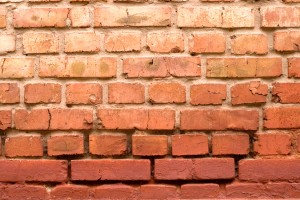 I liked the discussion about kinds of anger, and recognizing if displaced or chronic anger is an issue with either the husband or wife.
Also the brick analogy by Ann for thinking about unresolved conflicts is very good.
And finally, the story of a husband's painful discovery that his wife believes that his work is more important than she is.
Dave and Ann Wilson video on conflict here (this link takes you to the Vimeo video sharing site).